AS you would guess from the title, The Bodyweight Exercise Revolution (or BER) uses your own bodyweight as resistance in the exercises and routines of the program. The main benefit, apart from overall good health, is the fact that you don't have to shell out for pricey equipment or memberships and you can train when you like where ever you like.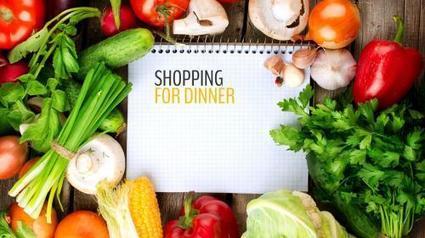 Authored by Adam Steer and Ryan Murdock. Specialising in training downhill skiers, Adam Steer uses bodyweight training extensively throughout his training routines. As and explorer, Ryan Murdock has leaned the best way to keep himself fit while away for long periods. Now, as a trainer, uses that knowledge to train Rock Stars and others who spend long periods on the road.
Based on the Circular Strength Training System by Scott Sonnon and incorporates the 4x 7 formula. This method of training incorporates joint mobility and stretching as part of the training routine and not just as an after thought and tagged on to the end – perhaps. This is something, I am sure, a lot of people including myself, have been guilty of at some point in your training career.
The general way it works is that each routine lasts for 28 days. This is broken down into 7×4 day intervals.
Day 1 – No exercise, just joint mobility.
Day 2 – Light exercise, stretching.
Day 3 – A main exercise day, with moderate intensity.
Day 4 – High Rate Exercise.
Bodyweight Exercise Revolution has various different training routines, depending on what you are trying to achieve from your training efforts. So, if you want to gain muscle, lose weight or improve your overall strength there is a routin to follow. As each routine has different levels of difficulty and intensity, from beginner to advanced, you will be able to start at the level that is best for you.
All the routines are entirely described with text and photographs. Also, there are videos that show the respective routines, joint mobility and stretching parts of the program. Learning and completing the different exercises, even for a complete beginner should be no problem. At the start of the program at the beginner level, the exercises are reasonably easy. But don't let this fool you, the exercises swiftly increase in intensity and complexity the further on in the program you move.
This program is perfect for all levels of fitness, men or women, old or young, for people who travel a lot, or for those who do not have access to health clubs.
This program can be used alongside any other routine you are already using. There is a routine especially set up to show you how to combine it with other training methods.
There we have it, a complete routine by itself, and everything described to start training and achieve the results you want. The Bodyweight Exercise Revolution, ideal on its own or to include in your workout routine that you already have.For healthy ideas see naturalhealthorganics.com.au/